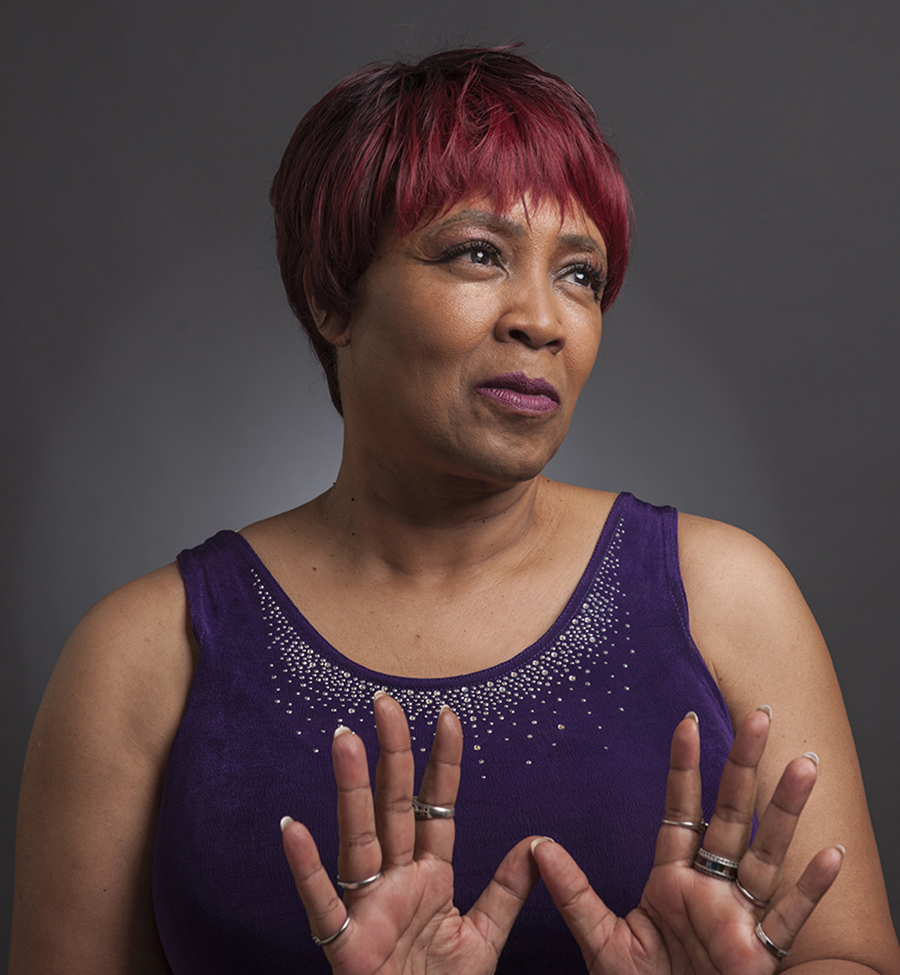 Sweet Mama Dee!
A native Daytonian, Sweet Mama Dee was born and raised in the buckeye state of Ohio. She began singing in the Trinity Presbyterian Choir at age six. Continued singing in High school choir and Glee club. She grew up singing in school halls and garages with members of local bands like, The Imperials, The Ohio Players, Slave, Heatwave, Sun, and Dazz Band. After high school graduation Sweets moved to California and attended Theater of Arts, where she studied voice with Ron King and Don Benjamin. She paid her way through acting school singing in a piano bar on Wilshire Blvd. in Los Angles. A Viet Nam War Era Veteran, Sweets served in the South Pacific with ComSubPac 7th Fleet. While serving her country, Sweets would occasionally sit in on gigs with local bands on the island of Guam. Sweets returned to Dayton in the 80's, where she sang with the gospel group, The Maria Scott Singers, and in the chorus for Franklin Ballard Productions. She returned to school and studied Opera with Dr. William Shapell, Singing for Musical Theater with Dr. Paul McGill and also received a degree in Radio & Television Broadcasting. Sweets also acquired her recording engineering certification during that time. Returning to California in the 90's, Sweets studied voice Seth Riggs at U.C.L.A., Nijola Sparkis of The Vocal Point Grammy winner, Darlene Koldenhoven and, award winning vocalist Terri Brinegar. She attended The Singers Workshop with Liz Lewis, vocal coach and author of "Singing for a Living", Martha Woodhull. She sang and recorded with the Heavenbound Sound Ministry directed by Alan Satchwell.
When she wasn't studying voice and music, she worked as a radio D.J. and producer, Chyron and master control operator, congressional staffer, Physician's Assistant, Production Assistant, actress, voice-over announcer, a Media buyer, and a Physical Performance evaluator for a Homeland Security contractor. Her last "day job" was working for Big Band leader Ray Anthony, (the man who gave us "The Bunny Hop").
Sweets is an active member of the Screen Actors Guild, A.F.T.R.A, and the Recording Academy.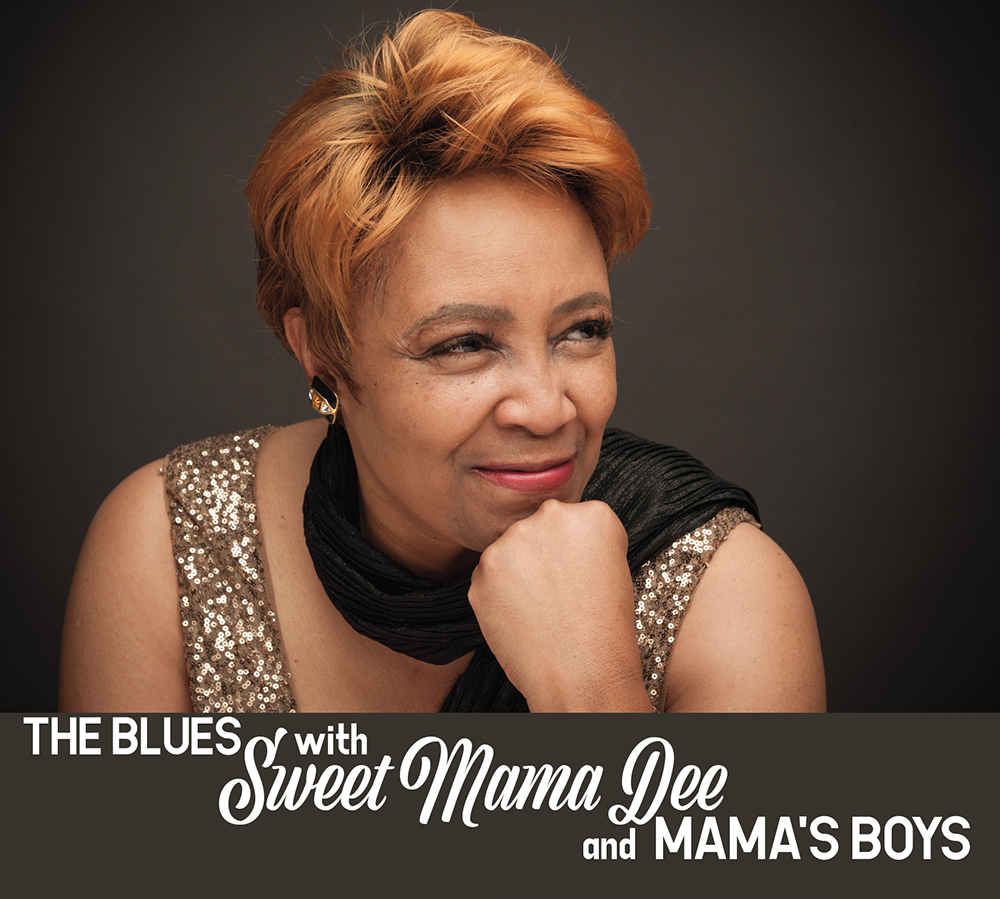 Coming Soon!
The New Release from Sweet Mama Dee "Blues with Sweet Mama Dee and Mama's Boys"
This CD, "Blues with Sweet Mama Dee and Mama's Boys", is thecollaboration of some of the best musicians on Maui. San Francisco based guitarist/singer Jimmy Dillon has toured and recorded extensively, backing up some great artists like John Lee Hooker, Clarence Clemons, and Bruce Springsteen to name a few. Bassist Marcus Johnson Has recorded, performed and toured with countless jazz luminaries including George Benson, David Benoit,Willie Nelson, Willie K, Michael Buble and many more. Jerry Kovarsky is the product manager at KORG who teamed with Jack Hotop to create a long line of innovative synthesizer products for KORG beginning in the early 1980s. Jerry is also the author of "Keyboard for Dummies". Kris Thomas, drummer and studio engineer extraordinaire, has performed with such Maui greats as Willie K, The Celtic Tigers and many more. He has recorded even more musicians here like, Pat Simmons Jr, and Marty Dread. Bruce Boeg,Saxophonist, and owner of Limin Music, a, professional musician and sound engineer residing on Maui, Hawaii plays tenor and soprano saxophones He's been a professional since age 16. He has traveled and played from Maui to Hungary- so far, with many stops in between.
I am sincerely grateful to have such an amazing group of musicians and friends who helped support this project.
Mahalo. Sweets Dee